Our AmeriTour - Part #3
Written by Jo. These thoughts are my own, and are not written on behalf of D-Pad Studio.
---
Our latest booth marked the first time we've displayed Owlboy post-launch! We jumped at the opportunity to try our luck as sales-men! Not only did we manage to sell t-shirts and buttons, but more than a few expo-goers were eager to purchase the game!
As an added incentive, I made sure the game was on a 25% discount on all digital stores for the occasion.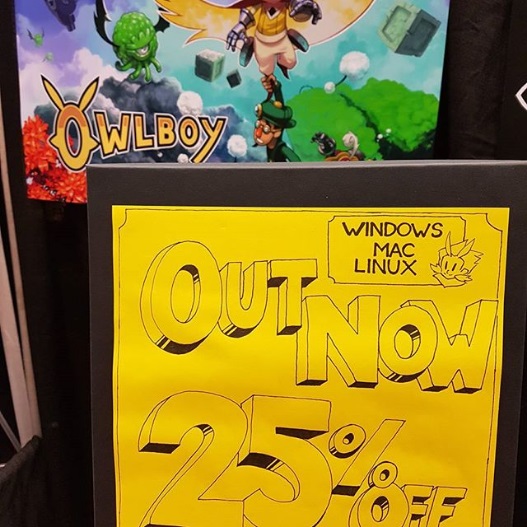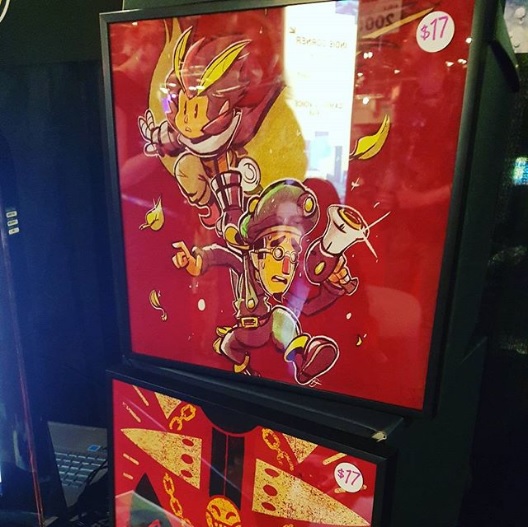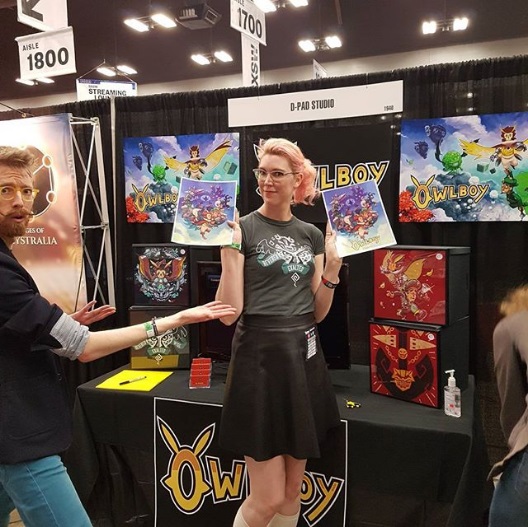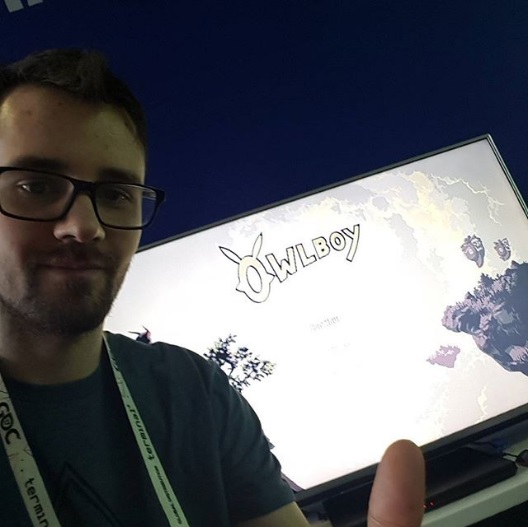 Roughly calculated, I think we earned back what we spent on travel, and it prompted us to come up with new ideas for our next booth! It makes a huge difference to finally be able to talk about Owlboy in past-tense.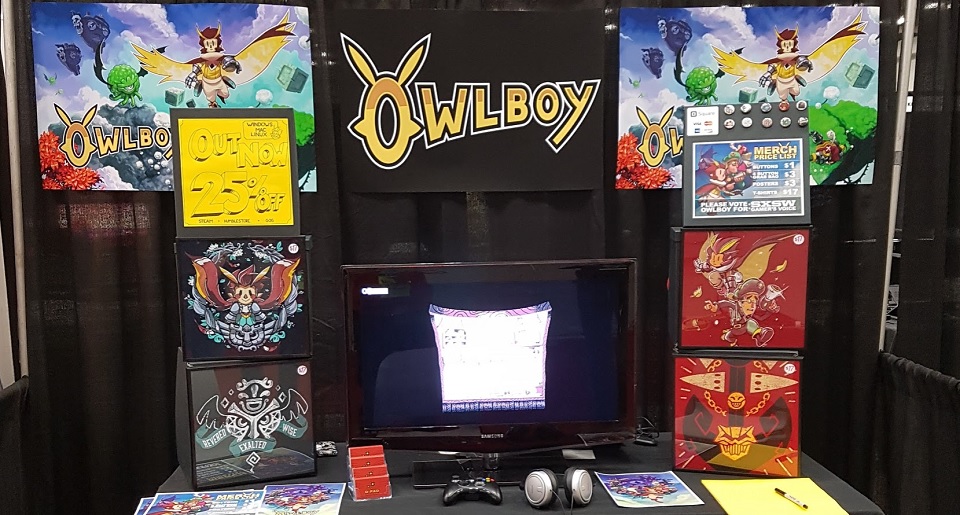 SXSW 2017, our first "post-launch" booth. We even brough merch for the first time!
---
A few tips we've picked up from manning our own booths:
It's always a good idea to display the logo of your game very visibly. We got comments from expo-goers who'd spotted our booth from the other side of the convention hall! Posters are cheap to print at any FedEx Office with access to copy machines.

Business cards are a given, but also make sure to display them properly, and even print your game-art on there. People are more prone to recognize your game logo, than your company.
Also, hire a guy who KNOWS how to sell. your. game! Often, I find myself hard pressed to try and sell Owlboy, cuz, well, we're the architects behind it. As devs, we are inherently awful at selling our own product, because we tend to point out all the flaws in our work.
We've been lucky enough to be graced with a friend who does sales for a living. Here's to you Noah!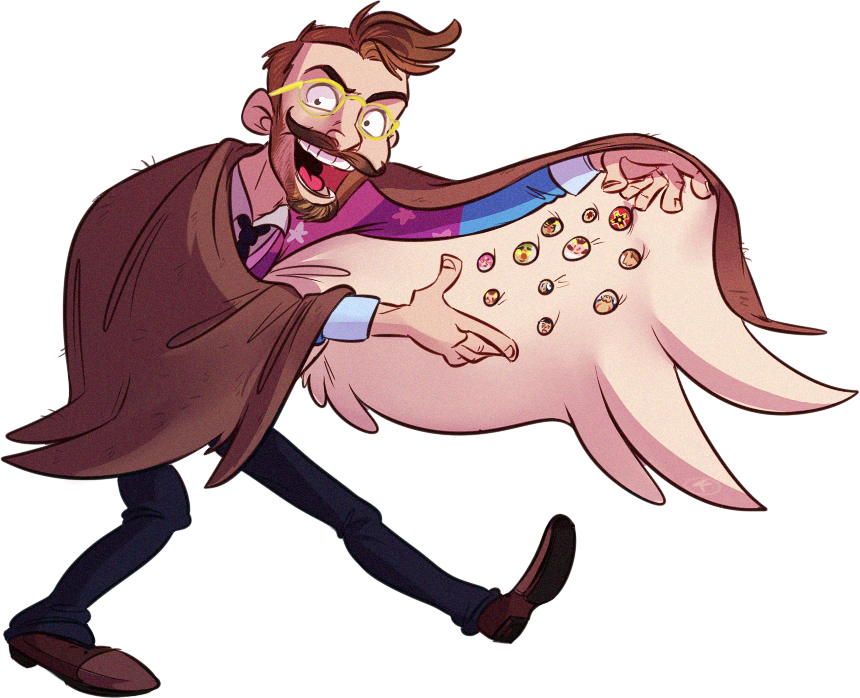 Everyone should know a Noah
---
While we're far from experts, we've spent nearly 10 years of travel and attending conventions. We've seen the effects of displaying our work, and doing presentations, interviews and greeting fans with our development woe stories has sort of become second nature by this point.
Sitting on my computer and knowing we'll soon be on the road again, fills me with glee. We get to see the reaction of our players first-hand. We get words of praise, or constructive critique (funny how criticism feels more grounded once it's face-to-face).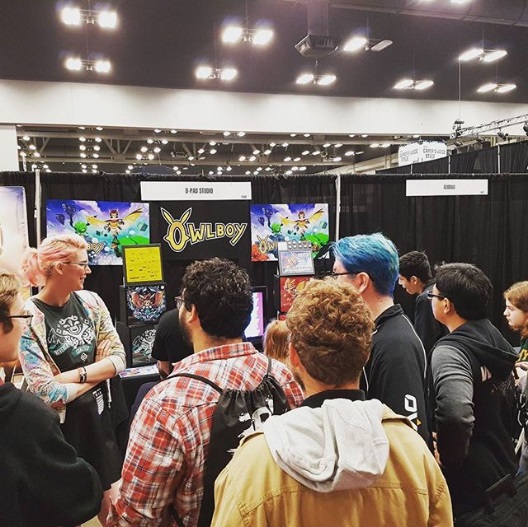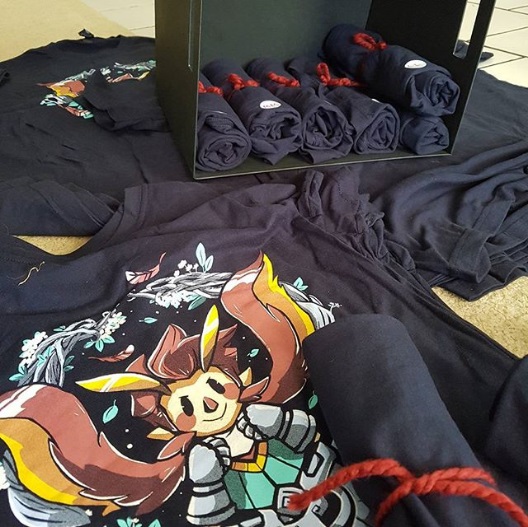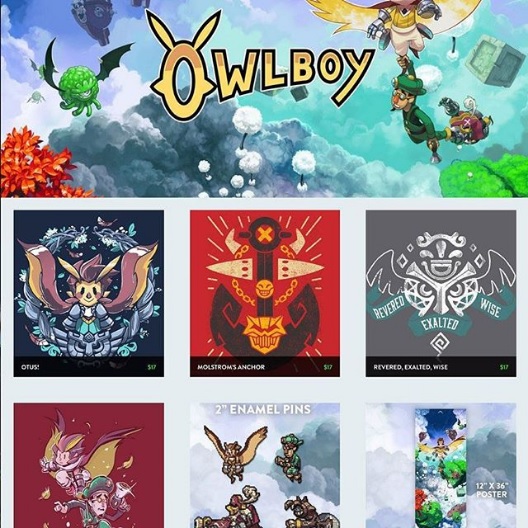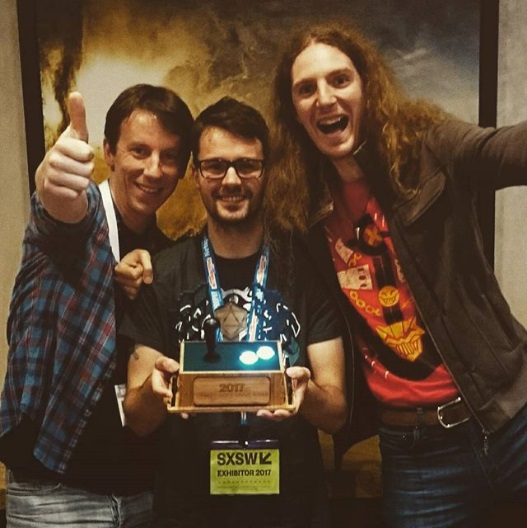 Our games have been shaped by the reactions of the people playing them, and is another reason why we decided to spend all this extra time in developing Owlboy. Soon, I will touch on ALL the changes it went through.
For now, we hope to see you on our travels!
For any travel tips, or if you simply want us to visit your fave convention - please get in touch!
---
Owlboy has FINALLY launched and we can now talk about it's development! Ask us anything!

For more info on Owlboy, visit owlboygame.com.



---