Press kits
Welcome! This page contains descriptions, media and some history on our games. Always feel free to get in touch at dpadstudio at dpadstudio dot com.
---
Summary:
Release date: To be announced.
Platforms: To be announced.
Developer: D-Pad Studio.
Genre: Action Platformer.
Website: vikingsontrampolines.com.
Contact: contact

[at]

dpadstudio

[dot]

com.
Stores:
---
Top Coverage:

Screenshots/Artwork:
Click the thumbnails for more detailed screenshots.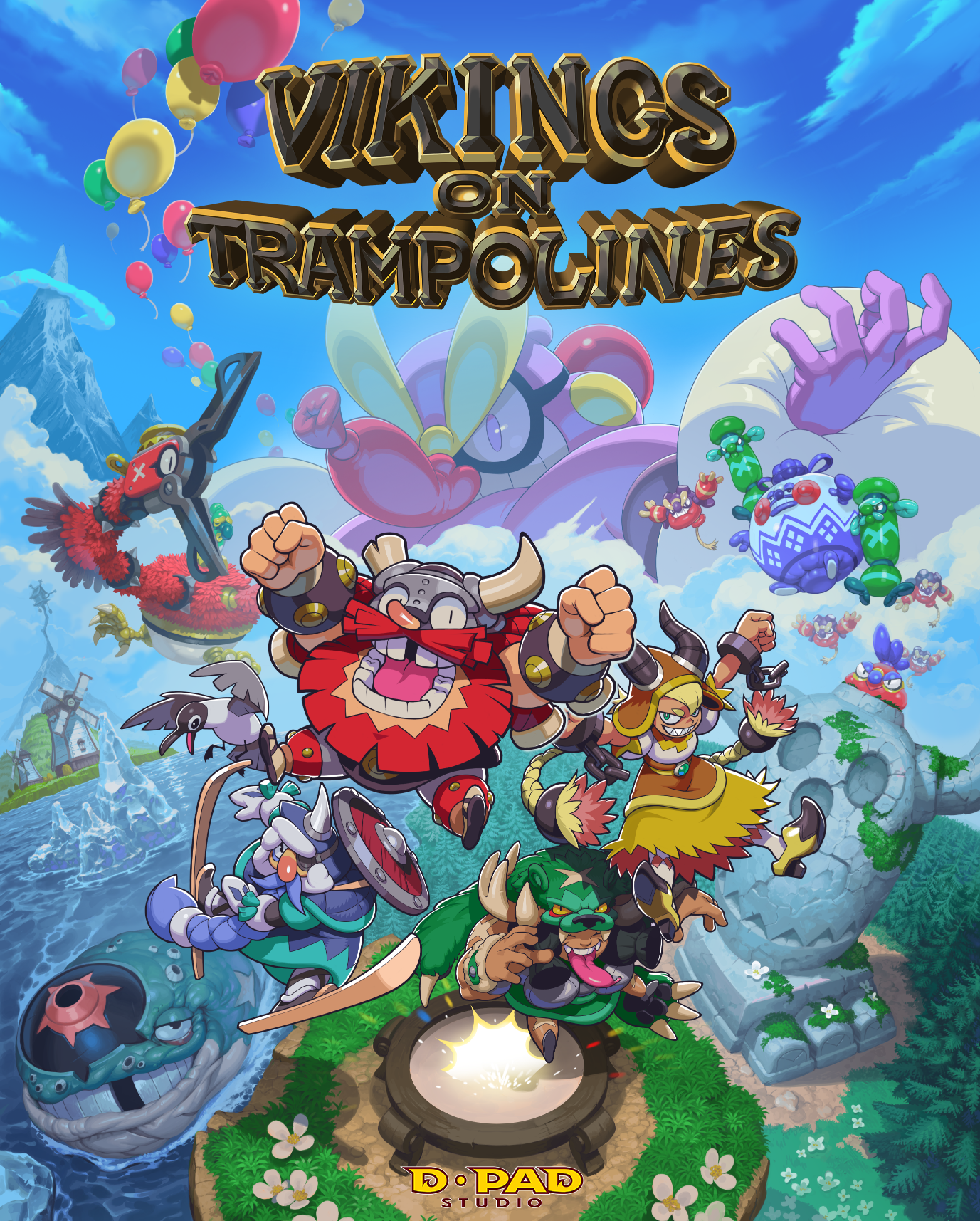 ---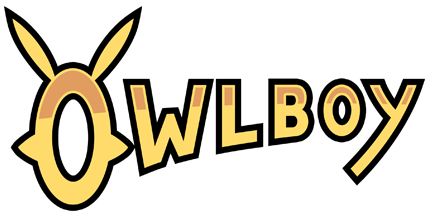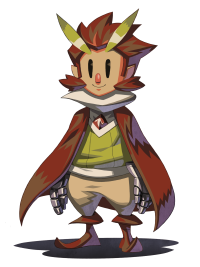 Summary:
Release date: NOV 1ST 2016.
Developer: D-Pad Studio.
Genre: Flying Platform Adventure.
Started in: 2007.
Release date: Fall 2016.
Website: owlboygame.com.
Platforms: PC (Windows, Mac and Linux). Other platforms TBA.
Price: $24.99.
Contact: contact

[at]

dpadstudio

[dot]

com.
---
Description
Explore a vibrantly crafted pixel world in this flying adventure platformer.
Being a mute, Otus struggles living up to the expectations of owl-hood. Things spiral from bad to worse with the sudden appearance of sky pirates.
What follows is a journey through monster-infested ruins, with unexpected encounters, and burdens no one should have to bear.

---
Features
A love letter to pixel art for a new audience, Owlboy is an open-world exploration game with a unique mix of flight and platforming.
Carry anything. Recruit Otus's friends as gunners to fight for you, each with unique abilities and stories.
Large dungeons with big and challenging boss battles.
An adventure 8 years in the making.
---
Trailer
---
Media
Download all screenshots, logos & posters as .zip (29MB)
---
Screenshots
Click the thumbnails for more detailed screenshots.
---
Videos
We have a gallery of scenery videos from Owlboy, check them out here, or click the video below.
You can also download the videos as MP4s(.zip) or WEBMs(.zip).
---
Awards & Recognition
"Nominated for IGF, Excellence in Visual Arts" - GDC San Fransisco, March, 2010
"Game Of The Year, Norwegian Game Awards" - Trondheim, November, 2010
"Nominated for the PAX 10" - Seattle PAX Prime, September, 2013
"Best In Play" - GDC Play, March, 2015
"Selected for PAX Rising" - PAX West, September, 2016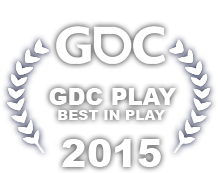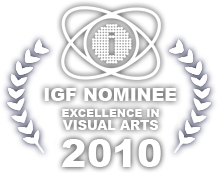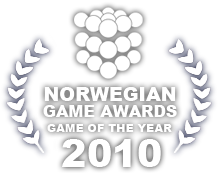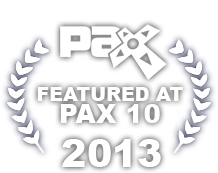 ---
Selected Articles
---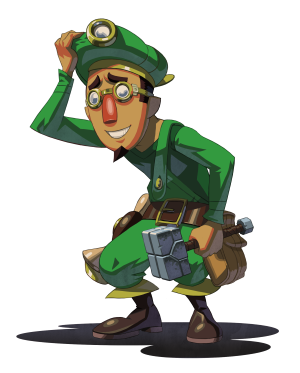 History
Owlboy was conceived by Simon Andersen in 2008 when he was pondering how he could make a game that could showcase the advantages of 2D over 3D. After much deliberation over the design of the game, he produced a small demo of the game together with Adrian Bauer, Jonathan Geer and Blake Edwards. The team had been working together on an RPG called Project Rhapsody until then, but Owlboy soon caught the group's interest.
After some time of development, Jo-Remi Madsen joined the Owlboy team, and shortly afterwards the game was nominated for Excellence in Visual Art at the 2010 Independent Games Festival. Shortly thereafter, it won the Nordic Indie Sensation award at Nordic Game Awards. In 2011, Henrik Andersen joined the team, and an early demo was released to the public.
Working with the feedback from the demo, the team set out to complete the game. After a break to release Savant - Ascent in 2013, the team is now once again focused on finishing Owlboy.
---
Fan Art
Click the thumbnails for larger versions. For regular fan-art updates, check out our Tumblr.
---
Previews/Impressions
---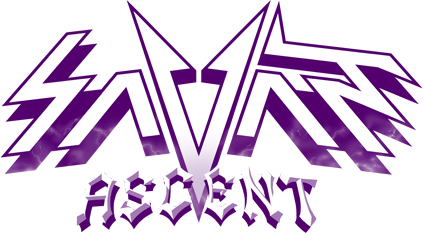 Summary:
Developer: D-pad Studio A/S, based in Bergen, Norway.
Genre: Fast-paced shooter.
Started in: 2013.
Release date: August 2013.
Website: savantgame.com.
Platforms: Windows, Linux, Mac, iOS, Android.
Availability: Steam, App store, Play store, Good Old Games, Humble store.
Updates: Void update, released 11th of October.
Price: $1.99.
---
Description
Savant - Ascent is a fast-paced shooter where you have to fight your way up a tower, clearing hordes of enemies along the way. Jump precariously between two elevators to dodge your enemies, and unleash powerful combos to make your way to the top ... and then try again with the new powers you unlock.
Savant - Ascent is set in the universe of EDM artist Savant, as you play as the alchemist from his albums. The music is provided by Savant, featuring some original tracks for the game.
---
Features
Intense gameplay! Beating the game is a challenge that will require dexterity and practice.
Collect CDs to get more Savant tracks to listen to as you destroy enemies!
With four levels, two bosses, endless and time attack modes, and global high scores, the game has plenty of challenges even when you finish the main story.
You can unlock powerful upgrades that transform the gameplay. You'll wonder how you managed without them!
---
History
D-Pad Studio has collaborated with EDM artist Savant before, as he produced the music for Vikings on Trampolines, another D-Pad project. When the team needed a break and Savant wanted a game, it seemed a natural fit to spend the break on making a game set in Savant's universe.
Originally planned to be a 2-week free game, the game saw promise and the team put in some extra time to make it shine. After 5 weeks, an initial release was made, and over the coming months, we would release several free patches to the game, including the Void Update, which includes a new level and boss, along with improvements everywhere in the game.
The game won Yoyogames Game of the Year 2013 and Norwegian Game of the Year at Gullstikka 2014.
---
Media
Here are some media assets that you can use in your articles. Send us a mail if you need some more!
---